Best Skiing around Boise, Idaho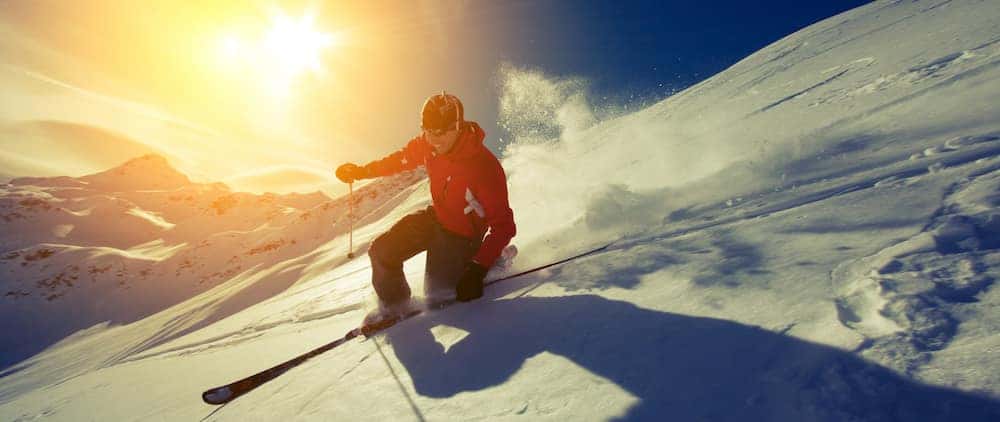 If you're looking for the best spots to ski around Boise this winter around Boise, Dennis Dillon Mazda has you covered. Check out our favorite ski spots below.
Bogus Basin, Idaho Mountain Recreation Area & Ski Resort
Located right in Boise, ID, Bogus Basin offers premier alpine skiing and a quality ski resort within a short drive of the state's major population center. This popular destination for slope lovers features lessons, season passes, group outings, and more, as well as off-season activities.
Location:
1675 Hill Road 33 A
Boise, ID
Soldier Mountain Ski Area
Located a couple hours east of Boise via I-84 East and Highway 20 East, Soldier Mountain Ski Area offers superior alpine slopes in a no-frills environment. This ski area is ideal for skiing fanatics. If you forgot your skis at home in Twin Falls, you can rent some here. You can also take classes and participate in group activities at Soldier Mountain.
Location:
1043 Soldier Creek Road
Fairfield, ID
Galena Lodge
Looking for a skiing getaway that will leave a lifelong impression? Galena Lodge has it all. In addition to the powdery slopes and beautiful views of the mountains, this ski resort features a lodge with premium lunch and dinner dining services, as well as a relaxing sauna and rustic style yurts. Galena Lodge is a bit more of a trek at around three hours east via Highway 20 East and State Highway 75 North.
Location:
15187 State Highway 75
Ketchum, ID
Explore More of the Gem State with Dennis Dillon Mazda!
Explore more of the Gem State with Dennis Dillon Mazda. Here, we'll provide you fun community tips, tricks, and facts, such as news about the Boise State University football team. Ready to explore what Boise and the surrounding areas have to offer? Simply visit us today – or contact us by completing this easy-to-use and secure form.
---
Related Posts from Dennis Dillon Mazda
If you're looking for the best spots to ski around Boise this winter around Boise, Dennis Dillon Mazda has you covered. Check out our favorite ski spots below. What is True Cost to Own? Contact Us Bogus Basin, Idaho Mountain Recreation Area & Ski Resort Located right in Boise, ID, Bogus Basin offers premier alpine…

Boise State football is the pride of folks in the greater Nampa and Caldwell regions. As community players, the team at Dennis Dillon Mazda keeps our eyes glued on the Broncos this season and every season. Learn more Boise State football news with Dennis Dillon Mazda in Boise, ID. Used Cars for Sale Know Any Broncos News…