Boise State University Football Facts, FAQs, & News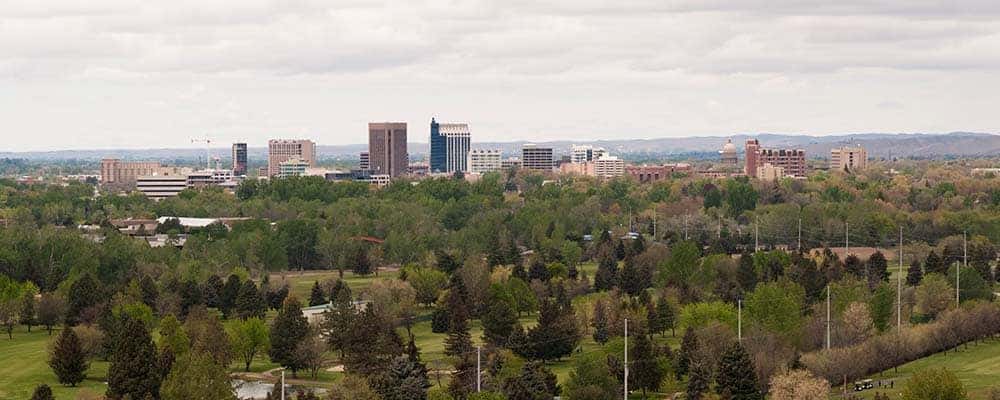 Boise State football is the pride of folks in the greater Nampa and Caldwell regions. As community players, the team at Dennis Dillon Mazda keeps our eyes glued on the Broncos this season and every season. Learn more Boise State football news with Dennis Dillon Mazda in Boise, ID.
Where are Boise State Football Games?
The Boise State Broncos play at Albertsons Stadium, located at 1400 Bronco Lane in Boise, ID. The stadium seats 36,000 people, includes sky box seating, and includes plenty of food and drink options from which to choose. The Boise State University football stadium was previously called Broncos Stadium, until Albertsons, a chain of grocery stores, purchased the naming rights in 2014.
What's the Story Behind the Blue Field?
One of the most iconic stadium in all of college football, Albertsons Stadium includes an artificial blue astroturf field. Nicknamed "The Blue" by players and fans, this surface was the brainchild of athletic director Gene Bleymaier, who introduced the idea in 1986. Instead of installing a new green turf surface, Bleymaier thought that a unique blue surface would call attention to Broncos football – and he was right! "Smurf Turf" has brought plenty of fame and success to the Boise State football program.
How Long Has Boise State Been a Division I-A/FBS Team?
Boise State started out as a Junior College and competed at that level until 1967. The Broncos moved up to the NAIA in 1968 and Division II in 1970. With successful seasons in Division II play, Boise State moved up to Division I-AA in 1978. The Broncos moved to the Big West Conference and joined Division I-A (now FBS) in 1996.
What is Boise State's Bowl Game History?
The Broncos tough work has earned real successes in the FBS. In the FBS, the Broncos have earned a 12-6 win-loss record in bowl games since 1999. This includes a 3-0 record in the Fiesta Bowl, one of the major BCS bowls. Bowl game success notwithstanding, the Broncos have had impressive winning seasons throughout the 2000s and 2010s.
Get the Latest in Boise State University Football News from Dennis Dillon Mazda!
Find out more about Boise State University news – and Boise news generally – with Dennis Dillon Mazda. Contact us for more information or to learn more about automotive terminology like "true cost to own."
---
Related Posts from Your Boise Locals
The Mazda SUV models include the 2019 Mazda CX-3, Mazda CX-5, and Mazda CX-9. While they differ in price, each SUV offers SKYACTIV® TECHNOLOGY, safe and attentive driving, and spacious cabins with cutting-edge features. They're also less costly than some competitors. So, which is right for your Nampa commute? Explore the Mazda CX-3, Mazda CX-5,…

How long does a serpentine belt last? Serpentine belts (or drive belts/accessory drive belts) are made of sturdy rubber, so it's not uncommon for them to last for 50,000 to 100,000 miles. However, exposure to heat and friction breaks them down over time. You'll need to schedule an appointment at our service center near Nampa…

If you're looking for the best spots to ski around Boise this winter around Boise, Dennis Dillon Mazda has you covered. Check out our favorite ski spots below. What is True Cost to Own? Contact Us Bogus Basin, Idaho Mountain Recreation Area & Ski Resort Located right in Boise, ID, Bogus Basin offers premier alpine…