Mazda3 Maintenance Schedule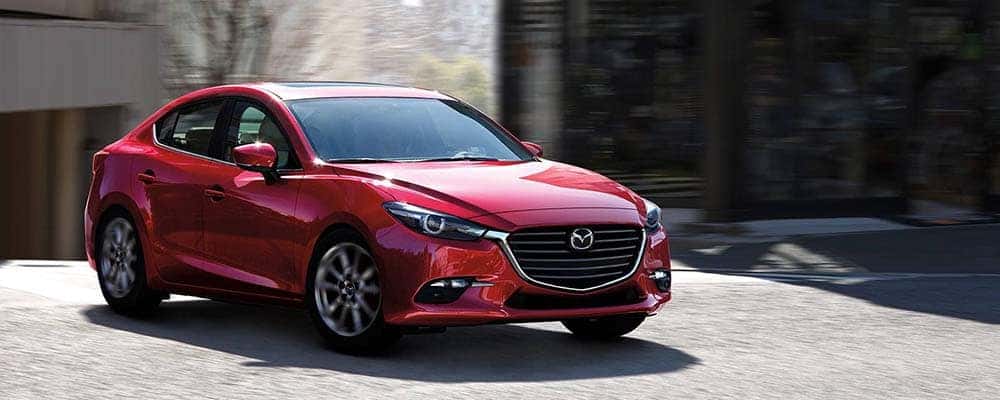 If Nampa drivers follow their Mazda3's specific maintenance schedule and use genuine Mazda parts, they can ensure that their Mazda3 will run at its peak for years to come. Learn more about your Mazda3's service intervals here at Dennis Dillon Mazda in Boise, ID.
Mazda3 Service Intervals Breakdown
Drive Belts: every 36 months
Engine oil and filter: replace when wrench indicator light is on, or every 12 months
Engine coolant: replace every 10 years, and every 5 years thereafter
Air filter: replace every 36 months, or at the equivalent timing of changing your Mazda3's oil
Fuel lines and hoses: every 24 months
Hoses and tubes for emissions: every 48 months
Spark plugs: replace every 75,000 miles
Brake lines, hoses, and connections: every 24 months
Disc brakes: every 12 months
Tire rotation: rotate every 7,500 miles, or at the equivalent timing of changing your Mazda3's oil
Steering operation and linkages: every 24 months
Front and rear suspension, ball joints and wheel bearing axial play: every 24 months
Driveshaft dust boots: every 24 months
Bolts and nuts on chassis and body: every 24 months
Exhaust system and heat shields: every 60 months
Cabin air filter: replace every 30,000 miles, or at the equivalent timing of changing your Mazda3's oil
Of course, this service intervals breakdown assumes you're driving in normal conditions. If you tend to drive around mountainous Meridian or Twin Falls, or if you brake frequently while driving through the city of Boise, it's a wise idea to follow expedited service intervals. Consult your owner's manual to learn what this schedule is.
Make Use of Our Service Specials and Coupons for Routine Maintenance
Whether you're driving a Mazda3 4-door or 5-door, our Service Department has you covered at Dennis Dillon Mazda. With our rotating selection of service coupons, we're confident you'll find a great deal on routine service. Simply schedule service today to get started!